Galgo Rescue International Network is Dedicated to the Welfare of Spanish Galgos and Sighthounds Worldwide.
GRIN is a 501(c)(3) non-profit animal welfare organization run entirely by volunteers, and your donations are fully tax deductible.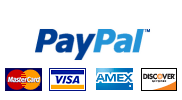 Thank you for your support.
Together we can make a difference.
GRIN thanks Pet Meds for their gracious donations of supplies to help shelters and rescues.